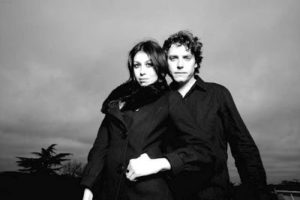 Jasmine and Tim met whilst working in a London record store a few years ago and began writing and recording songs together, blending atmospheric pop with strong melodies, stirring lyrics and a creative mix of electronic and live instrumentation.
They have just completed their much anticipated, self-produced debut album which was written, recorded and mixed almost entirely in Tim's makeshift studio in his parent's attic! Coming from very different musical backgrounds – Jasmine's influences from the likes of Jewel, Alanis and Tracy Chapman, whilst Tim has come from a strong classical background with a passion for electronic music – they have created a unique sound of their own, instantly recognizable by Jasmine's intoxicating and infectious vocals combined with Tim's intricate and atmospheric musical textures and production.
Thanks to huge support from Sat Bisla's Passport Approved radio show in the US (aired on Indie 103.1, LA, WEQX, NY and KNRK, Portland, OR) 2006 saw Bassboosa finding themselves a loyal fanbase before they had even finished or released their record.
Their cover of the Chris Isaak classic "Wicked Game" became a No.1 hit on KNRK, Portland, Oregon. "It is the most requested song we've ever had in the 11 years we have been on the air," says KNRK programme director, Mark Hamilton. Word is now spreading fast and radio stations all over the US and now in the UK are picking up on the Bassboosa vibe.
2006 also saw Bassboosa move onto the stage with their fantastic band. In May 2006 they played their first US dates. As well as a packed acoustic evening at LA's Key Club, they also headlined to a capacity audience at the Crystal Ballroom in Portland, Oregon, selling over 1700 tickets.