We are very pleased to announce another success on the synch front with new and exciting Manchester based British electronic dance act, comprising of producer and musician Darryl Connell AKA 'Noizy Boy' and vocalist, songwriter and top liner Alison Bethune AKA 'Noizy Girl'.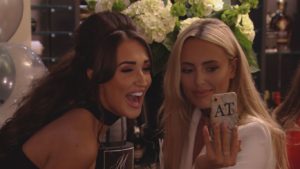 The duo have achieved a placement with their soon to be released re-work track "My Love Is Right" on BAFTA award-winning British reality series/ real soap opera The Only Way is Essex, described as "Britain's answer to The Hills and Jersey Shore" by the Daily Mirror.
Check out the music video below and listen out for "My Love Is Right" in Series 20 – Episode 17 of TOWIE in which Megan McKenna celebrates the opening of her restaurant McK Grill but there are notable no-shows and Gemma Collins seeks professional advice on her journey to find love.
"My Love Is Right" Official Music Video:
This fantastic single "My Love Is Right", a cover of the 80's Champagne classic is released through Champion Records on 23rd June but is available on Spotify now.