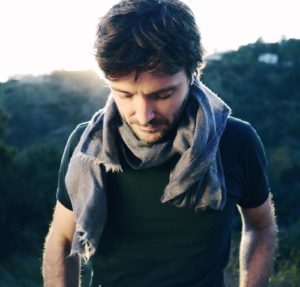 James Carrington has been compared to such luminaries as David Gray, James Taylor and Paul McCartney. His song "Ache", a beautiful love ballad, has been synched 9 times since Carrington first wrote the song. It has predominantly been used in the hit U.S. television series Smallville and ER. It has also been featured on Side Order of Life, The Evidence and ABC's long running daytime drama, One Life to Live.
Carrington debut album "The Dreamers Machine" was produced by major Hollywood film composer Klaus Badelt (Pirates of the Caribbean, Poseidon, Premonition) and features the mighty talents of Michael Landau, Luis Conte, Tom Coster, Abe Laboriel and Abe Laboriel Jr. Mixing the record is James Guthrie, the British record producer and engineer best known for his work with Pink Floyd, having served as a producer and engineer for the band since 1978. Guthrie was the only member of the production team on the album 'The Wall' to be awarded by NARAS for his contributions, receiving the 1980 Grammy award for Best Engineered recording.

His song 'Lights', co written with Klaus Badelt, appeared on the soundtrack to the Werner Herzog movie, Rescue Dawn, starring Christian Bale and Steve Zahn.