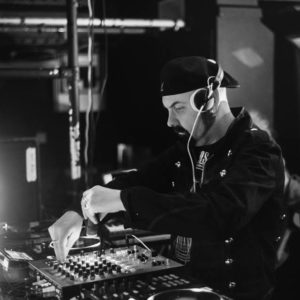 In 2006 DJ Jimmy Mofo started a music project called Beat Assassins with Joe Lenzie from Sigma. Beat Assassins became a fundamental part of the breakbeat scene winning awards while DJing around the world including Australia, US and Europe. Beat Assassins mainly released tracks on their label Mofo Recordings the majority of which going top 10 in the breakbeat charts in DJ Mag & beatport.
By 2010 the electronic music scenes had changed with the introduction of dubstep alongside other exciting new genres such as fidget & bassline house. Beat Assassins found themselves in a scene that was no longer so relevant which resulted in Jimmy & Joe going their own separate ways.
In 2012 Jimmy started a Trap project with DJ Sai called Koshii. Their remix of Missy Elliot's Get Ya Freek On went viral over the internet and their remix of Big Beat Bronson's New Me hit number 3 in the Beatport charts. Koshii also hosted their "Its A Trap" night in Camden London coining the phrase "Camden Trap."
2015 and Jimmy has decided to go it alone and concentrate on his old passion drum n bass. He is currently resident DJ at Raindance and Torture Garden and can also be found spinning an eclectic mix of hip hop, house, dnb and indie at the Roxy Bar in Soho London.