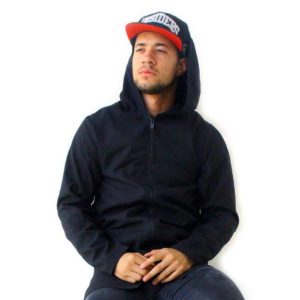 Mr.Groove began his career in 2013, being part of the musical group "Los Mascara's Squad" that projected him and notoriety during 2 ½ years. (MEO Arena, Expofacic Leiria and Coimbra Academic Week, Factor X, Portugal has talent, etc.) as well as some of the main nightclubs in Portugal.
He made appearances on television channels (SIC, RTP1, RTP Africa, TVI) where one of his songs was included in the "The Only Woman".
In 2015, he decided to start a solo project called Mr Groove, which covers various genres (afrobeat, hip-hop, rnb).