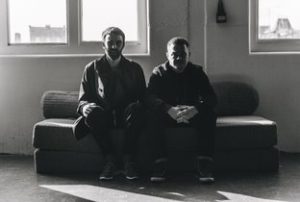 Since school friends Simon Lister and Peter Wilson became PEOPLE GET REAL, the duo have steadily gained a reputation amongst dance music's elite as genuinely passionate DJs with a distinctly diverse musical taste which they bring to the party every time they play.
Over the past ten years they've brought this approach to clubs and parties across the world; from Japan's Nakameguru district to regular bookings in Spain and France as well as annual soirées to Croatia to perform at both Hideout and Unknown Festival. Pairing this with their continuing residencies at Leeds up and coming Canal Mills and clubbing institution The Garden Party has further cemented their notoriety as DJs who understand how the dancefloor works and has seen them play alongside artists including; Ricardo Villalobos, Dixon, Jackmaster and many more.
Alongside their DJing schedule they continue with their production work with long-time studio collaborator John-Paul Denton. This musical output has brought them a new level of respect from some of the biggest names in modern dance music, including Tiga, Andrew Weatherall, Optimo, and a whole host of other forward thinking DJs and electronic artists.