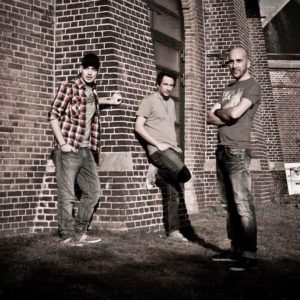 One could easily say that Spellband are living a "second life", when in 2011 they started again to produce remixed music and began their collaboration with Vega Records (Louie Vega), from July 2011, as well as with Tony Records (Tony Humphries) and Madhouse Records (Kerri Chandler) while growing many other project with US djs / producers.
They became quite popular and cool on the NY scene thanks to their unique style and their capability to remix music and build from rnb songs proper house "anthems", which, although being very hard to find as they are not for sale, they are played by the most influential djs in the world, who all give support to Spellband (L.vega, K.hedge, T.humphries etc).
In July 2011 Louie Vega decided and believed in the talent and the energy of these Italian guys after he heard and played a lot of their remixes, especially Jennifer Hudson 'Don't look down', which proved to be an "unreleased" cool summer anthem, most wanted and impossible to find.
They then joined Vega Records and remixed for the label 'Elements of life' and 2 of Anane's songs in only 1 month.
In 2012 they released an EP for Mad House Records, the famous Kerry Chandler's label, called the Dogz Family EP (Euphoria).
However, Spellband started to produce music in 1997 and it was probably their different musical background the main reason behind their success.